Selfie Photo Booth Rental In NYC
At DigiBooths, we are thrilled to unveil our latest addition to our lineup of services: Selfie Booths! Wondering what exactly a selfie booth is? Let us enlighten you. These innovative booths are perfect for those seeking an affordable photo booth rental that not only fits their budget but also helps elevate their brand's online presence. And the best part? Our services extend beyond Pittsburgh! We now offer photo booth rentals from New York to Los Angeles and everywhere in between!
Our state-of-the-art selfie booths are incredibly versatile. They can be configured to operate as a GIF Booth, offering multiple functions such as boomerang GIFs, single shots, and even videos. You have the freedom to choose which services you want to offer your guests. Once captured, your guests can effortlessly share their creations via text or email, and instantly post them across their preferred social media platforms. The possibilities for customization are vast, ensuring that our selfie booths seamlessly align with corporate activations, private parties, weddings, or any other event you can envision.
Embrace the power of selfies and unlock a world of possibilities with our dynamic selfie booths. From New York to Los Angeles, we are committed to providing a remarkable experience that transcends geographical boundaries.
Contact us today to explore how our selfie booths can transform your event, offering an extensive range of customization options that will leave a lasting impression on your guests. Let the selfie journey begin!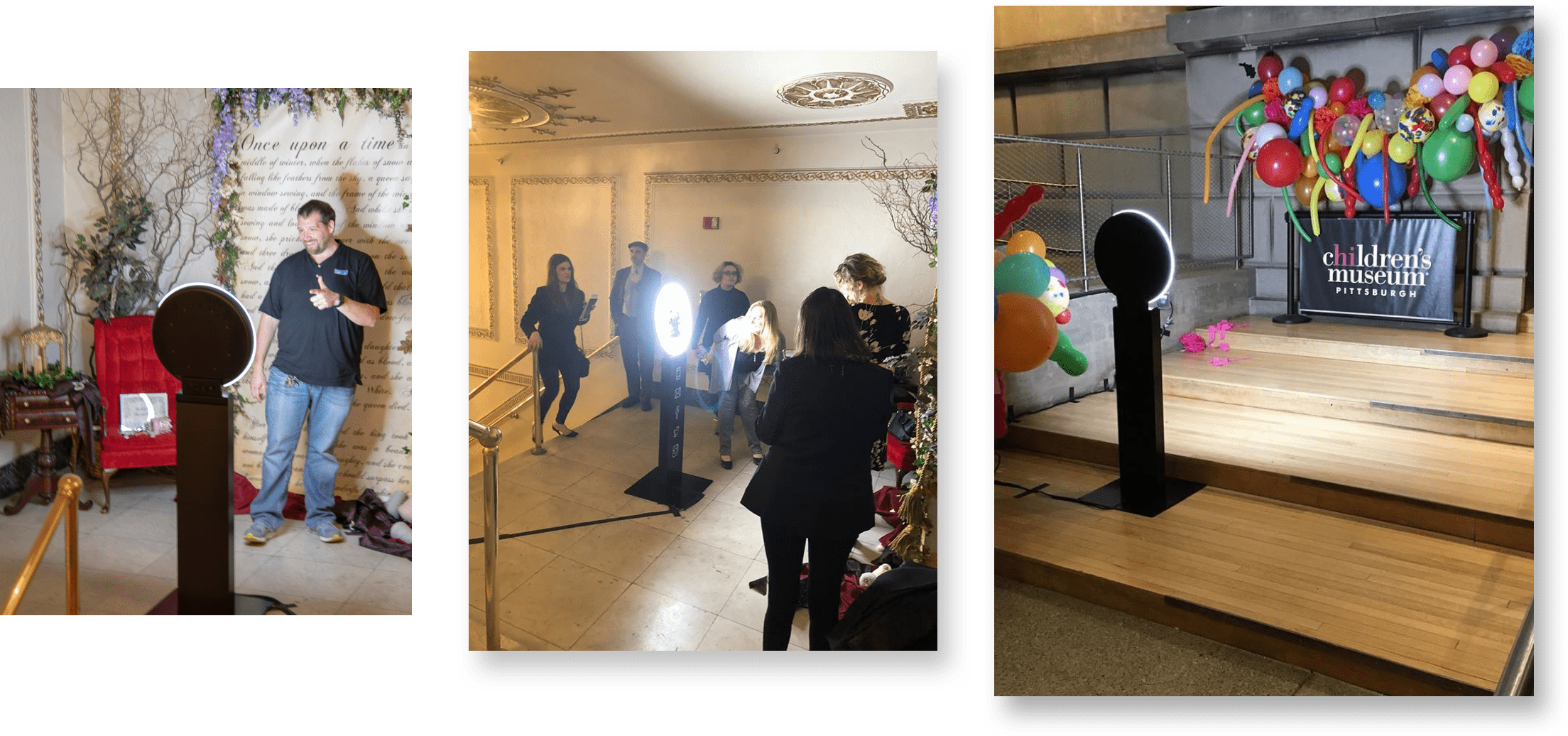 Outside Our Service Area?
Curious about how it works if you're located outside our service area? Let us break it down for you! It's actually quite simple. If you happen to be within driving range, we offer delivery and setup services for an additional fee. Our mileage charge is 62 cents per mile for every mile beyond our 25-mile radius. So, no matter if you're planning a photo booth rental in New York, Connecticut, New Jersey, Delaware, Maryland, West Virginia, Ohio, or any other location within the continental United States, we've got you covered. In such cases, we will ship the booth directly to you.
Now, you may be wondering about the setup process. Rest assured, it's a breeze! The booth can be easily set up in just about 4 minutes, and we provide clear instructions to guide you through the process. In fact, our trial runs have been so successful that we haven't received any calls for assistance. Nevertheless, if you do require any help, our dedicated staff is always available to offer guidance and support.
So, whether you're within driving distance or across the country, we are committed to making the rental process as convenient as possible for you. Contact us today to discuss your specific needs and let us ensure a seamless experience, regardless of your location. We've got you covered from start to finish!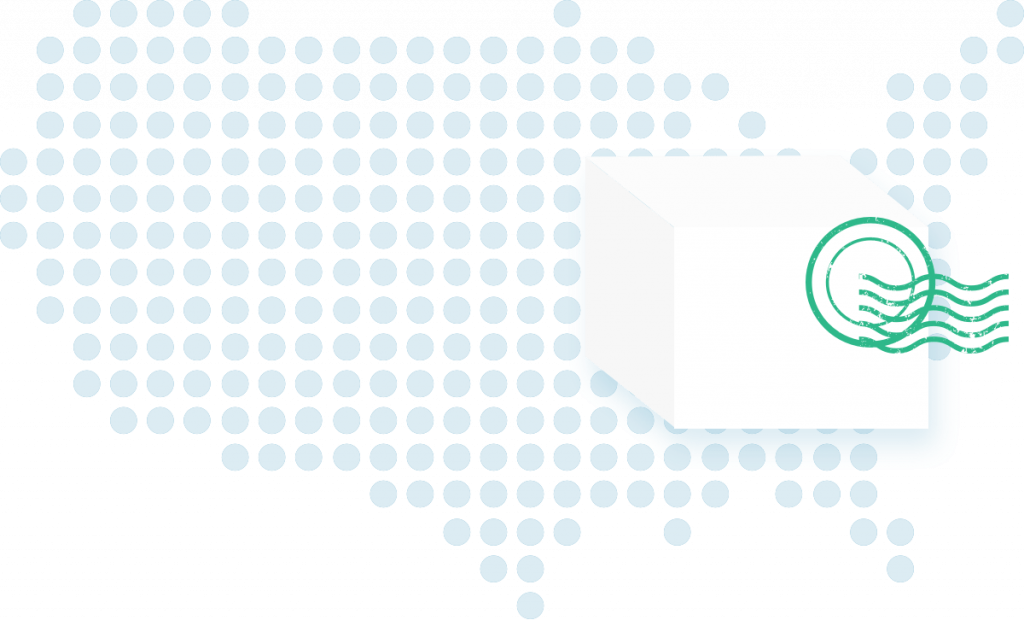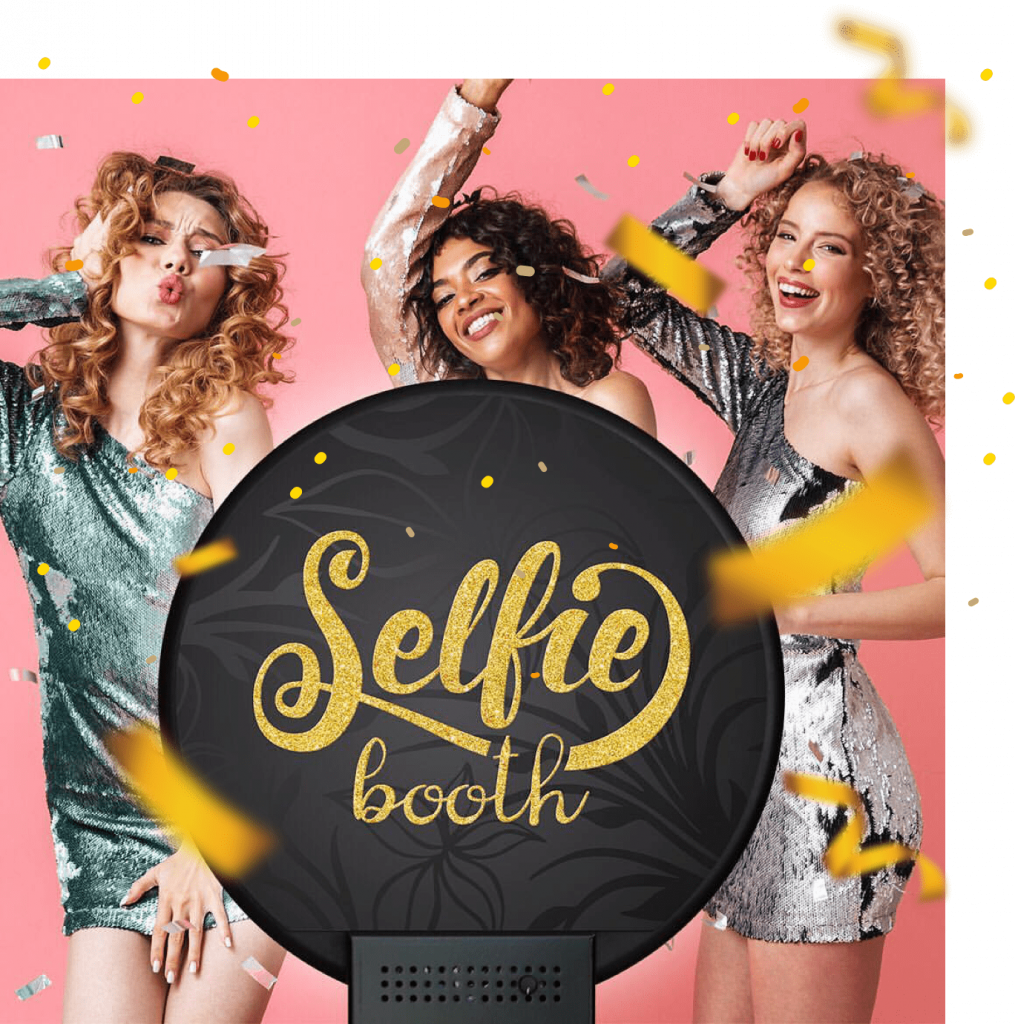 Every Selfie Booth Comes With
OUR REQUIREMENTS FOR SETUP
5'x5' space
One 110V/15 amp plug
Access to the venue at least 1 hour prior to the start of your event
$250 deposit for all non-corporate clients. Corporate clients and schools are billed net 30.