Light Painting Photo Booth Rental In NYC
Step into the Extraordinary with Our Light Painting Booths, Illuminating a World of Creativity in the Dark!
Prepare to be amazed by our extraordinary light painting booths, taking photo booths to an entirely new level of enchantment in the dark! This unique offering is unlike any other in our lineup, providing an unforgettable experience that will leave your guests in awe. With our specially designed enclosure, we create the perfect environment for the magic of light painting to come to life.
As your guests step inside our light painting booth, they will receive instructions to stand still and let us work our magic. Armed with special "paint brushes" that emit mesmerizing light, our skilled team will create captivating abstract images that envelop, surround, and complement your guests. The darkened space becomes a canvas, allowing us to craft stunning visual displays that defy imagination.
Prepare for an immersive and mesmerizing experience that combines artistry, innovation, and technology. Watch as intricate and ethereal light patterns dance around your guests, creating a truly magical and one-of-a-kind photographic masterpiece.
Get ready to unlock a world of creativity in the dark with our extraordinary light painting booth. Contact us today to learn more about this captivating offering and how it can elevate your event, leaving an indelible impression on your guests.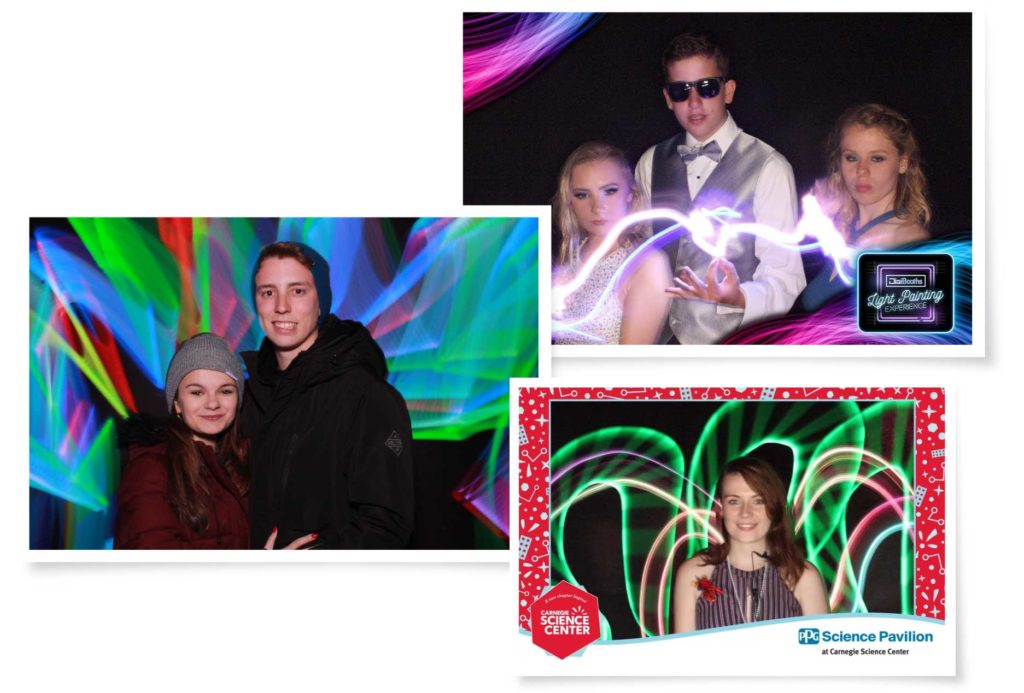 Our Requirements for Setup
15'x15' space with at least 7.5' height
One 110V/15 amp plug
Access to the venue 1 hour prior to the start of your event
$250 deposit for all non-corporate clients. Corporate clients and schools are billed net 30.